office 480.345.2888
cell 602.397.2888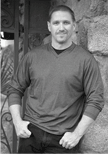 Paul Saylor President
Saylor Creative has been crafting the highest quality advertising and marketing graphics for the local, state and national business community since 1990. Along the way, we've represented everything from performance horses to minivans, and have developed a particular aptitude for real estate graphics. (see our companion site reigraphics.com for more examples specific to real estate)
Over the years, we have represented projects ranging from $500 to $500 million with creativity and attention to detail. Today, our team of talented technicians and craftsmen represent decades of experience in all aspects of print and electronic marketing and advertising. As a literal and virtual office, we have the tools and experience to complete the most demanding design assignment to your satisfaction. And ultimately that of your client - your customers.
Our objective, as always, is to make YOU look great. And in that we regularly succeed. Which is why, after 24 years, the bulk of our business is still word-of-mouth referral and repeat customers.
Peruse this brief portfolio and see if our style fits your standards. Then drop us a line and we'll go from there.